More cell and gene therapy start-ups than ever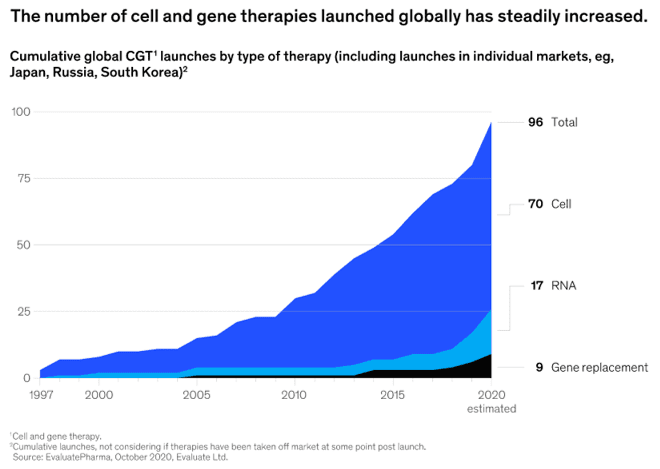 Cell and gene therapies offer treatment, and sometimes cures, for patients with serious, often rare, and never-before-addressed diseases. And many more have become available in recent years—more than 75 launched worldwide in 2019, and 96 new ones were on track for the end of 2020.
Source: McKinsey & Co.
Message Board