Podcast
A conversation with Dr. Red Lawhern on the comments concerning the CDC opioid prescribing guidelines for chronic pain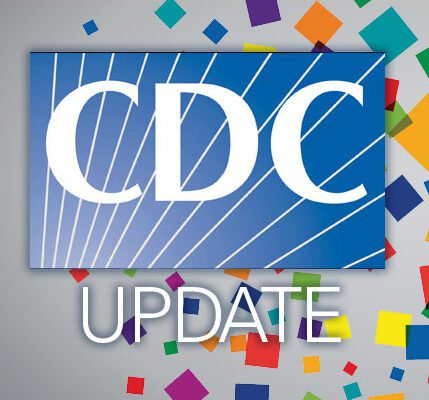 April 5, 2022 - 9:09 pm
We discuss trends in the comments that have appeared in response to the draft version of the updated clinical practice guidelines for prescribing opioids for chronic pain.
For additional context on Dr. Lawhern's perspective on the guidelines, please select the following link.
For those interested in submitting a comment, please select the following link.
Richard A. Lawhern, PhD, is a technically trained non-physician with 20 years of experience in peer-to-peer patient support groups for chronic pain patients. His work and commentaries have been published or featured at the US Trigeminal Neuralgia Association, The American Council on Science and Health, The Journal of Medicine of the National College of Physicians, the National Institutes for Neurological Disorder and Stroke, among others. To learn more about his work, please select the following link.
As of April 4th, 2022, Dr. Lawhern counted the following terms trending in the CDC comments:
"Redacted" occurs 583 times
"Chronic" occurs 1994 times
"Doctor" or "Doctors" appears 1682 times
"Addict" or "addiction" occurs 900 times
"Suicide" appears 625 times.
"Law" occurs 471 times
"Harm" or "harms" occurs 452 times
"DEA" occurs 426 times
"Fentanyl" occurs 391 times
"Street Drugs" occurs 368 times
"Taper" occurs 359 times, often in the context of forced tapers. "Forced" appears 571 times in multiple contexts.
"Damage" occurs 353 times
"Illegal" occurs 323 times
"Pharmacy" occurs 325 times
The number "50" occurs 302 times, often in association with "MME"
"Cancer" occurs 299 times
"Risk" occurs 275 times
"Wrong" or "wrongful" occurs 271 times
"Hospital" occurs 255 times
"Alternative" occurs 256 times
"Retire" or "Retired" occurs 225 times
"Denied" occurs 248 times
"Seeking" occurs 224 times
"Depression" occurs 218 times
"Education" occurs 189 times
"Tylenol" occurs 179 times
"Pharmacist" occurs 168 times
"Evidence" occurs 164 times
"Board" occurs 152 times
"Urine" occurs 151 times
"Training" occurs 150 times ("testing" occurs 368 times)
"Gabapentin" occurs 132 times
"MD" occurs 121 times
"Stimulation" occurs 106 times
"Oxycontin" occurs 104 times
"Surgical" occurs 98 times
"Enforcement" occurs 94 times
"Contract" occurs 88 times
"Epidural" occurs 83 times
"PROP" occurs 73 times
"False" occurs 66 times
"Preferred" occurs 56 times
"CRPS" occurs 49 times
"Hospice" occurs 45 times
"Bias" appears 41 times
"Ethics" or "Ethical" occurs 39 times
"Junk science" appears 35 times
"Voluntary" occurs 35 times while "mandatory" occurs 40 times.
"PDMP" occurs 27 times