News Briefs
IHME COVID-19 Results Briefing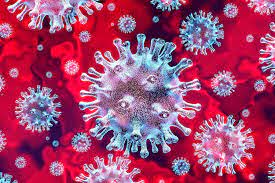 April 24, 2021 - 11:36 am
Daily reported cases in the last week increased to 68,900 per day on average compared
to 66,700 the week before, an increase of 3%
Daily deaths in the last week decreased slightly to 670 per day on average compared to
700 the week before. COVID-19 remains the number 2 cause of death in the
US this week.
The daily death rate is greater than 4 per million in Michigan.
We estimated that 30% of people in the US have been infected as of April 19.
Our estimate of the percent infected to date has increased considerably from last week
due to introducing corrections for waning antibodies in our analysis of seroprevalence
surveys.
Effective R, computed using cases, hospitalizations, and deaths, is greater than 1 in 34
states.
The infection-detection rate in the US is close to 40%. After correcting for
waning antibodies in seroprevalence surveys, our estimate of the infection-detection
rate is down from our previous estimates.
Based on GISAID and CDC sequence data combined with our variant spread model,
we estimate current prevalence of key variants. B.1.1.7 is becoming the
dominant variant in most of the US. While B.1.351 and P1 have been sequenced in
many states, as in Europe, these variants are not increasing in prevalence in the
presence of B.1.1.7.
Source: IHME