Trivia
Dr. John Snow was the first to use mapping techniques to discover how Cholera is spread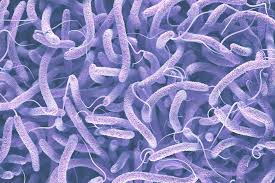 August 11, 2020 - 1:04 pm
Cholera was one of the deadliest diseases to affect Britain in the nineteenth century causing a series of pandemics in London in the 19th century.
In the nineteenth century it was believed that the disease was transmitted and spread by a 'bad air' or 'bad smells' from rotting organic waste. This thinking dominated official medical and government statements. But it was not until 1854 that the physician John Snow (1813-1858) made a major contribution to fighting cholera when he was able to demonstrate a link between cholera and the contaminated drinking water through his disease maps.
John Snow was born in York on 15 March 1813. He went to Newcastle upon Tyne at the age of 14 to work as an apprentice for the surgeon William Hardcastle. He then went on to study at the Newcastle Infirmary. During the 1831 outbreak of cholera in the North East, he attended to sufferers in the Killingworth Colliery. The excellent observations he made on the disease at this time formed the basis for his later work.