News Briefs
Vaccine disinformation continues to rise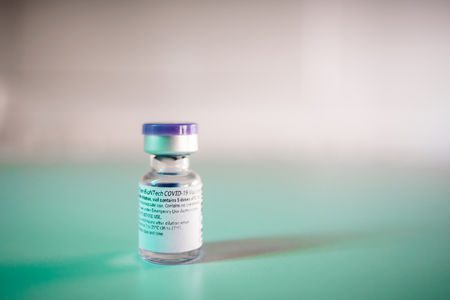 March 27, 2021 - 8:56 am
Far-right extremists behind election disinformation are now pivoting to spreading alarmist warnings and misinformation about COVID-19 vaccines, according to a New York Times investigation.
"They rode the shift in the national conversation away from Trump to what was happening with the massive ramp up in vaccines," Devin Burghart, the head of the Seattle-based Institute for Research and Education on Human Rights, told the New York Times, referring to followers of QAnon. "It allowed them to pivot away from the failure of their previous prophecy to focus on something else."
Public health officials have been warning about the dangers of vaccine misinformation as the country seeks to inoculate enough Americans to reach herd immunity. Just this week the CEOs of Facebook, Google and Twitter were questioned before Congress on their responsibility to combat disinformation spread on their platforms as well as their role in the organization of the insurrection on the United States Capitol. Ahead of the hearing, a group of 12 state attorneys general sent a letter to Facebook and Twitter calling for "immediate steps to fully enforce your companies' guidelines against vaccine misinformation."
A recent report from the Center for Countering Digital Hate and Anti-Vax Watch found that most of the anti-vaccine content circulating online can be tied to 12 people, several of whom are figures in the health and wellness spheres. But The New York Times investigation found that far-right groups are increasingly joining the anti-vaccination movement, fueled by a mistrust in the government.
Source: The Hill