News Briefs
Vaccination rates are projected to double based upon vaccine supply forecasts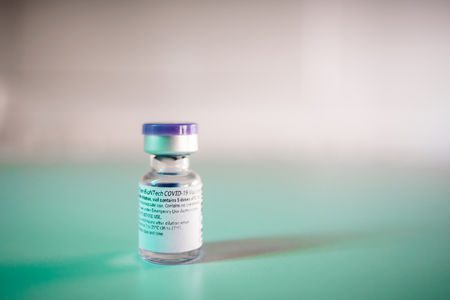 February 20, 2021 - 7:20 am
Despite the slow roll-out of COVID-19 vaccination in the U.S., the pace of vaccination has begun to pick up across the country. U.S. vaccine supply is running at about 11 million doses per week, with an average of 1.7 million doses being administered per day; shots are now getting into people's arms as fast as they're becoming available.  This is in part due to the easing of vaccine supply constraints, as the Biden administration has released more doses and provided more predictability to states, and production schedules have sped up. Still, the number of people eligible in states is increasing, and these next few weeks will be critical ones in the race to vaccinate as many people as possible, due to continued spread of COVID-19 and the emergence of viral variants.  Given what we know about projected supply, where could we be with vaccination by the end of the first quarter of this year (March 31)?
To answer this question, we looked at the number of doses estimated to be delivered by Pfizer and Moderna, the two manufacturers with authorized vaccines in the U.S., between now and the end of March. The U.S. has purchased 600 million doses (300 million from each company) which, given the two-dose regimen required by these vaccines, is enough to vaccinate 300 million people.  Even without the addition of any new vaccine, this would go far in achieving U.S. population immunity (though it is widely expected that the FDA will authorize Johnson &Johnson's one shot vaccine soon, increasing supply to more than enough to reach the entire U.S. population).
Pfizer has said that it expects to deliver 120 million doses to the U.S. by the end of March, 20 million ahead of its original schedule. Moderna has said it will deliver 100 million doses.  Assuming these production schedules hold, that means that 220 million doses, enough to fully vaccinate 110 million people, will be delivered within a month and a half from today.
Source: Kaiser Family Foundation