News Briefs
Opioid trial in WV could be bellwether case for future opioid litigation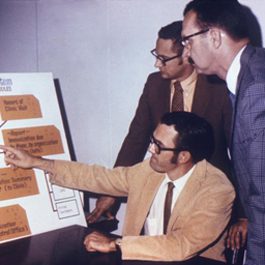 May 8, 2021 - 11:01 am
It was an American epidemic long before Covid-19.
Opioid addiction and overdoses have scythed through the US heartland, often compounding misery in regions already ravaged by economic desperation. Between 1999 and 2019, more than 247,000 people died in the US from overdoses involving prescription opioids, according to the Centers for Disease Control and Prevention. In 2019 alone, nearly 50,000 Americans were killed by overdosing on powerful synthetic drugs like fentanyl.
Who is to blame for this addictive cycle? The drug firms — some of which have been lauded for their role in the lightning-fast development of the Covid-19 vaccine — that pumped opioids into vulnerable communities? The pharmacies that distributed them? Or did doctors create the path for the epidemic by overprescribing new drugs for chronic pain?
These questions may start to be sorted out in West Virginia, where a trial has just opened with Big Pharma firms McKesson Corp., AmerisourceBergen and Cardinal Health on the stand. It will help test whether an opioid case can be successful at trial against pharmaceutical companies under a claim of "public nuisance" for failing to monitor, divert or report suspicious or excessive orders under the Controlled Substances Act.
Source: CNN